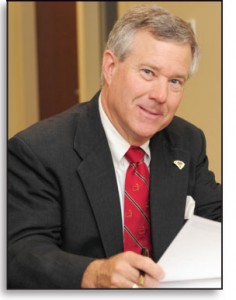 Representative Bill Hixon…
A record of service and solid experience
Hixon is President of Hixon Insurance Inc. and owner of Hixon Realty Co. Operates his business in Aiken County, Hixon is a member of First Baptist Church of North Augusta. He is currently the State Representative for the 83rd district of the South Carolina House of Representatives.
His numerous community, civic, professional,
and governmental involvements include:
Past Member Board of Trustees, First Baptist Church
Graduate of North Augusta High School 1976
Past Vice Chairman of the Economic Development Partnership for Aiken and Edgefield County
Past Chairman of Aiken Technical College Commission
Past Member of The Edgefield County Development Board
Volunteer Fireman for the City of North Augusta since 1973
State Constable for the State of South Carolina
Past Board Member of Aiken County Commission of Higher Education, USC Aiken
Past Board Member, Edgefield County Chamber of Commerce
Past Board Member of Aiken County Home Builders
Past Board Member of North Augusta Area Medical Center
Past Director of Augusta-North Augusta M.L.S. Service
Board Member of North Augusta Chamber of Commerce
Past Member of the Executive Committee of the Commission of the Future of Aiken County
Beech Island Agricultural Club
South Carolina Electric & Gas Company / SCANA Regional Advisory Board
Past President of the North Augusta Board of Realtors 1988, 1997, 1998, 2005, 2006
Past Advisory Board Member of Wachovia Bank-North Augusta
South Carolina Association of Realtors
Board of Directors, Augusta Southern Nationals Drag Boat Races
Realtor of the Year, North Augusta-Belvedere Board of Realtors 1989, 1997
SC Association of Realtors 1997 Legislative Grassroots Realtor of the Year
Past Board Member of the Independent Insurance Agents of SC
Member, Aiken Technical College Foundation Board
Past South Carolina Association of Realtors Region 3 Vice President
Named South Carolina Ambassador for Economic Development 1999
Advisory Board Security Federal Bank North Augusta
Member,Aiken County Republican Party, Edgefield County Republican Party
Member, NRA.