Representative Bill Hixon, District 83 – Newsletter
Weekly Legislative Update – February 14, 2011
Dear Friends,
Happy Valentines Day!
Last week I mentioned that I am always trying to find new ways to keep you informed as to what is going on in your state capitol. This week I wanted to give you a link to the Live broadcasts of the South Carolina House of Representatives daily legislative sessions by clicking Here. We are in session Tuesday through Thursday. As always you can go to my FACEBOOK page and hit the like button for the latest information.
Last week was the 5th week we have been in session. I am proud to say that my House Republican colleagues have already passed four major conservative government reforms.
Roll call voting in the General Assembly, a great step towards making our state government more accountable and transparent to the people. You will always know how I voted, as well as all of my colleagues in the house. You can go to the new House Roll Call Votes Page to see how we have voted on all the important bills.
We approved the Voter ID legislation that was supported by 83 percent of Americans. It requires a photo ID to be shown at the polls.
We approved new requirements that our public colleges and universities be more transparent in how they spend your tax – and tuition – dollars.
Tort Reform Bill. This reform bill will help secure our state's economic future by reducing the cost of running a business, creating a fairer court system and making South Carolina more competitive. Below you will see more detailed information regarding this very important legislation.
I hope that you find this weeks update helpful and informative:
---
Aiken County Legislative Delegation Meeting:
Our Delegation held a meeting with the Aiken County Board of Education. We heard from many citizens with a variety of issues and concerns. There were long discussion with board members as well. Some of the items that were discussed included; the board to change the format of their meetings to get more citizens involved, the difficulty of removing teachers who are ineffective, ways of improving the graduation rates and the new charter school legislation.
The House overwhelmingly approved this lawsuit abuse reform by a vote of 100-7 this week. This law prevents outrageous punitive damages, while still ensuring that if a company hurts you, you will continue to have access to the legal system. Under the provisions of the bill approved last Wednesday (
H. 3375
), people who win lawsuits are entitled to a maximum punitive damage award of $350,000 or three times the actual damages awarded, whichever is greater. The legislation also requires the Attorney General and Solicitors to disclose contracts when they use outside counsel and imposes limits on the fees the outside counsel may collect from the state. The House passed a similar Tort Reform bill last year, but the legislative session ended before it could become law. This year, we hope that we took action quick enough so it has plenty of time to make it through the senate.
Alcohol-Energy Drinks Banned:
Kids call them "blackout in a can," "six-pack in a can" and "crack in a can." After considerable debate, the House voted to ban the sale of ALCOHOLIC energy drinks (
H.3246
).14 other states have banned these energy drinks that mix alcohol and caffeine. It's marketed to young people and binge drinkers and typically sold in convenience stores. Last week I posted on my
FACEBOOK
page that this was a "head scratcher". These types of drinks are very dangerous and should be banned in my opinion. I couldn't understand why there was so much debate on this issue when there are so many other items that we need to discuss.
Electronic Dog Collar Tampering:
This past week I was very honored to have one of my first bills that I offered to make it through committee and passed by the house. This bill was co-sponsored by over 30 of my colleagues on both sides of the isle.
H.3372
makes it unlawful to intentionally remove or destroy an electronic collar placed on a dog by its owner to maintain the location of the dog. This can be someone's back yard pet or a dog used in fox, coon, rabbit or bird hunting.
Interstate Wildlife Violator Compact:
This is another bill that I authored and it also passed the house last week. This bill was co-sponsored by over 30 colleagues on both sides of the isle.
H.3374
calls for South Carolina to join the Interstate Wildlife Compact, which is like a drivers license compact. In the event you travel to another state and have a game or fishing violation, you will be treated as if you were in your home state; accept the citation from the officer and continue on your way. In the past, SC-DNR made a non-resident violator post bail on the spot or go to jail. This bill saves time and money for the game wardens. There is no cost for SC to join the Compact.
UPDATE – Illegal Immigration Bill Advances:
The Senate Judiciary Committee voted 13-6 to send to the full Senate a measure directing officers to check the immigration status of a person they suspect is in the country illegally. But the questions must follow a stop for something else. Producing a valid driver's license, passport or military ID would satisfy the query. It also directs local law enforcement to call Immigrations and Customs Enforcement to alert them. If ICE agents don't respond to the call, the suspect has the right to a bond hearing.
UPDATE – Charter School House Debate Begins:
This week the House is scheduled to debate legislation that will enhance public charter schools (
H.3241
). The bill provides funding parity for public charter schools sponsored by the state public charter school district since its creation. Charter schools are public schools and are held to the same accountability standards as their traditional counterparts. Unlike traditional public schools, public charter schools must meet specific performance goals or they can be closed due to poor performance. It is this measure of accountability that drives public charter schools to develop new and innovative teaching practices to meet the needs of their students. The bill will not remove one penny of money from public education, but it will ensure that public charter schools, that are meeting the needs of their students, will stay open this fall and thrive in the future.
(
H. 3003
) has now been set for Special Order in the State Senate and is on the calendar for debate next week. We are hopeful that the Senate will move quickly in taking up this reform that will create a more secure electoral process.
As a reminder, you can go to
this area on my website
for links to my voting record and bills that I have sponsored or co-sponsored.
---
Thank you for the privilege of serving you in Columbia. If I can ever be of assistance to you, or if you have ideas on issues you want me to share with the rest of the General Assembly, please don't hesitate to contact me at Home at 803-278-0892 or at work 803-279-8855.
Sincerely,
Bill Hixon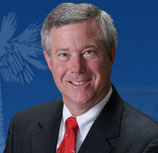 Representative Bill Hixon – SC House of Representative – District 83