Dear Friends,
The 2011 legislative session finally came to an end last week after the House and Senate put the finishing touches on a Congressional redistricting plan that adds a 7th Congressional District to our state. I also received my report card from BIPEC and scored really good. We have some new jobs coming! Also you can learn about the Governor's Financial Summit in this Legislative Update.
I hope that you find this legislative update helpful and informative:
Legislative Update – August 1, 2011
Redistricting Maps are Done:
Every 10 years, the General Assembly must re-draw the House, Senate, and Congressional districts based on the U.S. Census data. This year, the Census Bureau determined that South Carolina's population grew enough to get a 7th Congressional District. This is something our state has not had since 1933.
Both the House and Senate approved the outline of a new 7th Congressional District that will be anchored in Horry County and includes the Pee Dee region.
Aiken County will no longer be split between two Congressional Districts. It will be in the 2nd District, the seat now held by Rep. Joe Wilson (R). The 2nd District becomes more compact in this plan and covers all of Aiken, Barnwell, Lexington counties and parts of Richland and Orangeburg.
Governor Haley will sign the Congressional Reapportionment Bill into law during a ceremony this Monday in Myrtle Beach, the heart of the new 7th District. But this will not be the end of the political drama. SC is under the scrutiny of the Voter Rights Act, therefore the plan must be approved by the U.S. Justice Department. It is expected that the SC Democrats will challenge the plan in court.
House Speaker Bobby Harrell said in a statement this week: "This plan is fair, legally sound and truly represents the will of our citizens and communities of interest around our state."
One final note on redistricting: The addition of a Congressional seat also increases South Carolina's influence in the presidential election since delegates to the Electoral College are based on the number of Congressmen and Senators from a particular state. We will grow from 8 to 9 electoral votes in the 2012 election. States consistently won by Republicans in the last decade will gain a total of 6 electoral votes.
Report Cards are In:
I am very happy to say that I received the 10th highest score of 90.21 (out of 100). I was ahead of 113 other House members. Elected representatives must be held accountable for their voting; accountability and transparency are the hallmarks of (BIPEC) The South Carolina Business & Industry Political Education Committee's much respected report card initiative.
For every session of the South Carolina General Assembly since 1985, SC BIPEC has used roll call votes on business and industry issues to calculate a Vote Score for each member of the South Carolina Senate and House of Representatives. BIPEC's Vote Scores accurately reflect a legislator's voting record on business and industry issues. By examining these recorded votes, BIPEC is able to quantitatively measure support for business and industry issues in the General Assembly and provide this information to BIPEC Members.
The process for calculating a Vote Score is as follows: 1) the BIPECPAC Executive Board rates bills Business Positive or Business Negative; 2) roll call votes on BIPECPAC Rated Bills are recorded from the official legislative journals; 3) each bill vote is weighted relative to all bills under consideration; 4) a raw vote score is calculated based on each legislator's recorded votes; and 5) points are awarded for sponsoring Business Positive legislation and deducted for sponsoring Business Negative legislation.
Bridgestone Announces New Jobs:
Bridgestone is expanding production at its Aiken County plant with a $135 million investment, which will create more than 120 full-time jobs. The plant will produce an additional 4,750 passenger and light-truck tires in the second quarter of 2013, Bridgestone Americas Tire Operations (BATO) announced Wednesday. The multi-million dollar investment will create 122 full-time and contractor positions and expand the facility's footprint by 266,000 square feet in the main plant and mixing areas. This is really good news for our area.
Governor's Financial Summitt:
Gov. Haley held her first financial summit this week. Moody's Investor Service, a credit-rating firm, received an update on the state's financial health. Last week, Moody's warned that if the federal government did not increase its more than $14 trillion debt ceiling, it would lower its debt rating for SC and four other states. South Carolina, for instance, has large numbers of poor residents on Medicaid, seniors on Social Security and Medicare, and massive military installations.
Haley told them, "There is an absolute stark contrast in where we are going in our financial condition in the state of SC and where the federal government is going. While they continue to go somewhat in chaos, we continue to go in a more independent, solid way."
Facing a projected $800 million deficit at one point, Haley noted the state finished its June 30 fiscal year with a surplus because of higher-than-anticipated revenue collections and spending cuts by several state agencies, including a reduction in the amount paid to Medicaid providers.
The goal for 2012, Haley said, is for the state to continue to limit its Medicaid costs and address its under-funded retirement system. "We have had to do a lot of work this year, but we've gotten a lot done," Haley said. "Next year will be even better."
You can see the Archived Video on SCETV.ORG
Please be sure to stay up to date with all that is going on in Columbia. If you have any questions, comments or concerns, I am always available.
Please keep in mind that you can View Live Broadcasts of the South Carolina House of Representatives daily legislative sessions by clicking Here.
As always you can go to my FACEBOOK page and hit the like button.
You can also go to the new House Roll Call Votes Page to see how all the representatives have voted on the important bills.
Thank you for the privilege of serving you in Columbia. If I can ever be of assistance to you, or if you have ideas on issues you want me to share with the rest of the General Assembly, please don't hesitate to contact me at Home at 803-278-0892 or at work 803-279-8855.
Sincerely,
Bill Hixon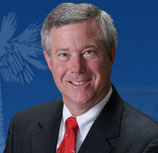 Representative Bill Hixon – SC House of Representative – District 83
www.billhixon.com
Sign Up For My Newsletter