Dear Friends,
You and I have worked together to build a better South Carolina. Now we need to work together to build a better America. As you know, I was an early supporter of Gov. Rick Perry to be the Republican Presidential nominee. Unfortunately, it didn't work out and Gov. Perry decided to drop out of the race and throw his support to Newt Gingrich.
Click here to see the video of his formal departure and endorsement.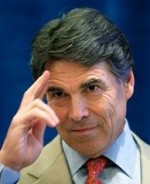 After a lot of thought and consideration, I too have decided to endorse Newt Gingrich and will be voting for him in the Republican Presidential Primary.
Of all of the candidates, Newt has a PROVEN record of delivering change for conservatives. I believe that Newt is the best choice to go head to head with Obama in a debate. Obama, of course, would have to rely on his teleprompter while Newt will rely on his vast knowledge and skills to get his message across during a debate.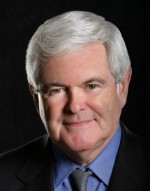 When Newt was the Speaker of the House he was essentially 3rd in line to become President and he knows the ins and outs of how Government works. As Speaker, he has already brought Republican majorities together, cut taxes, created jobs, balanced budgets, reformed entitlements and now, we need him to shake up Washington again.
Take a look at this video that the Newt campaign released today. Decision Time in South Carolina!
I believe Newt is the best candidate to:
For these reasons and for so many others, I am asking that you please join me in voting for Newt Gingrich this Saturday, January 21, 2012. The polls are open from 7:00am – 7:00pm.
To find your voting location, please…
visit the South Carolina Election Commission page here.
Together, we can elect Newt Gingrich and Rebuild the America We Love.
Sincerely,
Bill Hixon