Session has begun for 2019, I look forward to communicating with you this year. I will try to keep you updated as much as possible throughout this session.
---
State Government News
Legislative Prefilings: Currently, there are more than 700 bills prefiled in the House and Senate. To see the list, go here.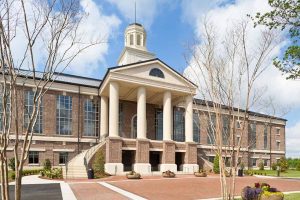 Aiken County Legislative Delegation Office: The local legislative delegation office is staffed by the delegation secretary Jeannie Cadden in the Aiken County Government Building on University Parkway. Ms. Cadden works on both Aiken County and Edgefield County legislative and constituent matters. One of the services provided by our local delegation office is the processing of paperwork associated with becoming a notary public. If you need help with this or other matters, let me know by responding to this email or call Jeannie in the delegation office at (803) 642-1694
State Chamber of Commerce Releases 2019 Competitiveness Agenda: The S.C. Chamber of Commerce released its annual "Competitiveness Agenda" for the upcoming 2019 legislative session. The agenda can be seen here.
The House of Representatives approved S.2, relating to the PRESIDENT OF THE SENATE in the South Carolina General Assembly, and enrolled the bill for ratification.  The legislation brings state statutes into conformity with the amendments to the South Carolina Constitution approved by voters and ratified in Act 214 of 2014 to allow for the joint election of the Governor and Lieutenant Governor.  These changes, which allow a gubernatorial candidate to select a running mate, have also eliminated the legislative duties of the Lieutenant Governor.  With the Lieutenant Governor no longer serving as the presiding officer of the Senate, the Senate elects a President from its membership.  This legislation amends numerous statutes to reflect the revised roles of these officers.
The House approved and sent the Senate H.3630, a joint resolution that provides a three-month EXTENSION IN REAL PROPERTY TAX PENALTIES FOR WORKERS LEFT UNPAID DURING THE FEDERAL GOVERNMENT SHUTDOWN.  For property taxes due on January 15, 2019, this legislation provides a three-month delay in the penalty schedule for unpaid property taxes and assessments that applies to real property owners who are federal government employees who have not been paid their salaries since the shutdown began on December 21, 2018.  The extension also applies to federal government contractors who have lost a substantial portion of their income because of the shutdown.
Road and Bridge News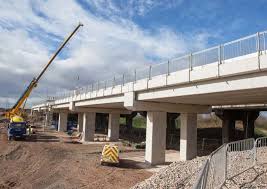 Local Road and Bridge Projects Update: To see the road and bridge projects update from my June 27 district email, go here.
SCDOT Road Project Link: SCDOT's interactive map to allow citizens to see the road and bridge projects going on around the state can be seen here.
SCDOT — Infrastructure Maintenance Trust Fund (IMTF): The South Carolina Department of Transportation (SCDOT) has taken more steps to allow the public to view a detailed revenue statement and project list that is supported by the Infrastructure Maintenance Trust Fund (IMTF). The information made public is a further effort to assist South Carolinians in keeping track of the additional gas tax revenues which are deposited in the IMTF. The IMTF funds the 10-Year Plan to Rebuild South Carolina's roads. Earlier this year, SCDOT added the IMTF Report on the agency's web site to provide a monthly statement of how much revenue is available for the improvement projects. The revenue statement and the project list have been added to the IMTF Report as of March 1st. The SCDOT Infrastructure Maintenance Trust Fund (IMTF) Revenue and Project reports can be found here.
Pothole Patrol- Be On the Alert
You are officially 'Deputized' to turn-in road potholes. After recent heavy rainfalls wreaked havoc on our roadways, SCDOT has launched a statewide "pothole blitz" and they're asking for YOUR help! To report potholes (either click this link or call their Hotline at 1-855-467-2368). Please remember, SCDOT employees will be working extended hours to fix these potholes, so please use caution and watch for SCDOT maintenance crews making repairs.
Comptroller General — Fiscal Transparency — Road Money Spending: Comptroller General Richard Eckstrom has a link on his office's web page showing collections and spending for new road and bridge money. To see the link, go here.
Local District News
Walter Edgar's Journal: If you are interested in the history, culture, and arts of South Carolina, consider listening to Walter Edgar's Journal which airs at noon on Fridays and Sundays at 4 p.m. on South Carolina public radio. To learn more, go here.
Education Breakthrough Coming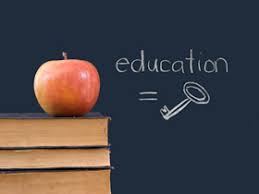 The term "Comprehensive Reform" scares most folks because it brings upheaval and uncertainty. But nibbling around the edge of our state's education challenges will only layer difficulties and won't likely yield tangible improvements. House Republicans are united in our desire to bring forth an aggressive legislative agenda that syncs our priorities with the Governor's to create an excellent opportunity to put public education on the path to excel. This week House Republicans focused on comprehensive education reform:
Paying our teachers more. We will fight to increase teacher pay so our students have access to the best teachers possible.
Letting teachers do their job. We will fight to eliminate paperwork and excessive testing in schools, so teachers have more time to teach.
Our top priority will be to fundamentally change the way we educate our children, so they get the best education possible to live heathy and productive lives and be the future generation of SC's workforce.
Education: " We Must Be Bold"
South Carolina ranks 24th in the nation in funding public education, but last in test scores and college readiness.
Improving public education tops the Statehouse agenda this session. I am encouraged that the House of Representatives and Governor McMaster are on the same page when he proclaimed: "We must be bold."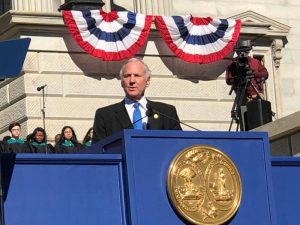 McMaster addressed education saying….
"Being perceived as weak in education is not good. But, being perceived as not committed to fixing it is disastrous. We will fix it and we will keep winning. We must recruit and build the best team of teachers and educators in the country. It will require providing South Carolina's teachers with compensation that is competitive – in the southeast and across the nation."
McMaster continued by saying,SC's commitment to education must be second to none…

"Reforming education funding. Making our schools safe with school resource officers and mental health counselors. Restoring old-fashioned discipline in the classroom. Common sense relief for our teachers from testing, forms and paperwork. Consolidating school districts and giving our state superintendent the authority to remove and replace non-productive school boards."
Clemson Tigers Take On Another National Championship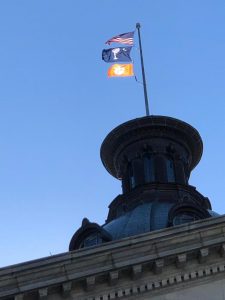 The morning after the Clemson Tigers captured the College Football National Championship by dismantling Alabama, the Clemson flag was hoisted high on the Statehouse flagpole where it remained in their honor for a day.Clemson claimed its third national title in school history after previously winning in the 1981 and 2016 seasons. The Tigers have matched Alabama with two head-to-head Playoff wins in the last four years. They had an unbelievable season for all the alumni, fans, students, faculty, staff, other supporters of the University, and our state should be proud.
CONGRATULATIONS, TIGERS!