Dear Friends,
Here is an update of what has been happening since the House adjourned back in July. Please note that I will not be sending weekly updates until the House begins the new Session in January of 2012. However, I will send updates at least once a month until then. In the mean time you can always contact me at anytime if you have any questions or concerns.
There are several items that I would like to share with you in this update. With hurricane season upon us and Irene threatening the east coast and getting real close to our coast, I thought it would be good idea to pass along the information about all the preparedness steps being taken by our State. I have a couple of meetings that are being set up in the coming weeks to discuss wildlife issues and boating laws. I have few other projects and more information in this legislative update.
I hope that you find this legislative update helpful and informative:
A New School Year:
As most of you are aware already that our students and teachers in Aiken and Edgefield are now back in school. I want to send out a special thank you to all the teachers who will be caring for our children this new school year. Without a doubt, one of the most important characteristics of teachers is that they have the ability to unconditionally care about their students. Without this trait, teachers would never be as successful as they are at making their students grow and learn each day in the classroom. We are blessed in having such great teachers in our area school systems.
Hurricane Irene:
Well, it's that time of year again. The annual hurricane season is already upon us. Governor Haley and the SC Emergency Management Division have been getting ready to serve the citizens of South Carolina with some important and helpful information. I wanted to pass along several items and resources to this information that will help you prepare for this years season.
The following may be helpful resources to receive the latest announcements, updates and information on Hurricane Irene and any Hurricane or Tropical Storm that will possibly threaten our State.
SC Emergency Management Division
http://www.scemd.org/ – SC EMD website.
http://twitter.com/emdsc – SC EMD (@EMDSC) on Twitter.
http://www.facebook.com/SCEMD – SC EMD on Facebook.
Family Disaster Plan – Tips for preparing family's disaster plan.
2011 SC Hurricane Guide(pdf) – General information on evacuation & shelter.
New Left Turn Signal:
For those that travel along Hwy 25 towards to Edgefield and Trenton, a new left turn signal has been approved for the Sweetwater Rd. and Hwy 25 intersection. Now all that needs to be done is get the funding secured for the new light and this intersection will be a lot safer. I will keep you updated on the status.
Unemployment Update:
I wanted to provide you with the latest information I have received. While the unemployment rate statewide rose, our two county area had a decrease. Aiken is 2nd in the State with the LOWEST unemployment rate. Edgefield County is tied for 5th. We still have work to do to create more jobs. Click to learn more…
Meeting with SCDNR:
I am currently working with Charles Ruth with the South Carolina Department or Natural Resources to have a meeting at the National Wild Turkey Federation facilities in Edgefield. The meeting will be about Deer herd management and the growing concern of Coyote problems throughout the State. I will update you as soon as I know when the meeting has been scheduled.
Possible Compact between SC & GA:
I am currently planning a meeting with The South Carolina & Georgia Departments of Natural Resources. Colonel Alvin Taylor, Deputy Director for Law Enforcement for SC and Colonel Eddie Henderson Chief of Law Enforcement for GA will be on hand to discuss a possible compact between the two States. The plan is to have boating laws drawn up that are similar since both states share so much recreational water resources like Savannah River and Lake Thurmond (Clarks Hill).
Fishing Pier in North Augusta:
I am working with the Aiken County Legislative Delegation to get a fishing pier repaired in North Augusta. At the boat landing at river view park, there seems to be a lot of land erosion around the pier area that in time will cause major damage to the structure.
Meeting Governor Rick Perry:
Last week about 20 Republican legislators had a private meeting with Gov. Rick Perry of Texas before he spoke at the State GOP lunchen. He recently announced that he is running for the President of the United States while he was in Charleston, SC. He spoke to us about the effect the Federal Government has on our State. Before his speech we a had a chance to talk with him one on one and I was able to relay to him some of our concerns in this area and how the Federal Government effects us here in the Edgefield & Aiken County region. I wanted to make sure he knew about the effects of the downsizing of SRS and that we are currently the dumping ground for Spent Nuclear Fuel for the world. I was also able to convey to him that Yucca Mountain should not be closed. I also invited Rick Perry and his campaign staff to plan a stop in North Augusta. Both Presidents George H. and George W. Bush made stops here during there campaigns.
To learn more about Gov. Rick Perry click here…
Please be sure to stay up to date with all that is going on in Columbia. If you have any questions, comments or concerns, I am always available.
Please keep in mind that you can View Live Broadcasts of the South Carolina House of Representatives daily legislative sessions by clicking Here.
As always you can go to my FACEBOOK page and hit the like button.
You can also go to the new House Roll Call Votes Page to see how all the representatives have voted on the important bills.
Thank you for the privilege of serving you in Columbia. If I can ever be of assistance to you, or if you have ideas on issues you want me to share with the rest of the General Assembly, please don't hesitate to contact me at Home at 803-278-0892 or at work 803-279-8855.
Sincerely,
Bill Hixon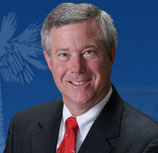 Representative Bill Hixon – SC House of Representative – District 83
www.billhixon.com
Sign Up For My Newsletter