What a few days of the coronavirus can do to the USA and the world is unreal. The oldest person I have had a chance to talk to is 87 years old and he can't remember ever seeing anything like this before. Several preachers I have talked to hope that this event will draw people closer to God, because He is the great healer and protector we need. In today's times some people were not raised in a Christian home, however I am blessed that I was. I was taught to pray and ask God to heal our world as well as show me what I can do to help other people. Please let me know if I can help you during these crazy times.
Introduced by Reps. Hixon, Tallon, Johnson and R. Williams
A BILL
TO MAKE SUPPLEMENTAL APPROPRIATIONS TO THE EXECUTIVE BUDGET OFFICE FOR THE BENEFIT OF THE DEPARTMENT OF HEALTH AND ENVIRONMENTAL CONTROL FOR FISCAL YEAR 2019-2020 FOR THE STATE'S PUBLIC HEALTH RESPONSE TO THE COVID-19 VIRUS.
Be it enacted by the General Assembly of the State of South Carolina:
SECTION    1.    From the Fiscal Year 2018-2019 Contingency Reserve Fund, there is appropriated $45,000,000 to the Executive Budget Office for use by the Department of Health and Environmental Control for the coordination of the state's public health preparedness and response to the COVID-19 virus.
SECTION    2.    The Executive Budget Office shall establish a COVID-19 Response account separate and distinct from all other accounts. The funds appropriated in SECTION 1 shall be credited to the COVID-19 Response account. The Department of Health and Environmental Control shall request funds from the account to be expended only for those purposes necessary for the health, safety, and welfare of the public in response to the COVID-19 pandemic. The Executive Budget Office shall release funds from the account upon the Department of Health and Environmental Control's request only if the requested funds are necessary for the health, safety, and welfare of the public in response to the COVID-19 pandemic. Beginning on April 1, 2020 and on the first day of each month thereafter, the Executive Budget Office shall provide a detailed accounting of the expenditure of all funds appropriated pursuant to this act. The report shall be transmitted to the Governor, the General Assembly, and made available on the department's website.
SECTION    3.    Nothing in this act limits the Department of Health and Environmental Control from continuing to expend funds from other sources, including funds appropriated for the current fiscal year, that are necessary to address the state's response to COVID-19. Any unexpended funds appropriated pursuant to this act may be carried forward, without limitation, into the succeeding fiscal year and expended for the same purpose.
SECTION    4. The Department of Health and Environmental Control is authorized to take action to reallocate supplies and employees to meet the demands of hospitals and other medical providers who receive Medicaid or other state funds that are located within specific areas of this State where COVID-19 infections are most concentrated, commonly referred to as hotspots. The provisions of this SECTION expire thirty days after an executive order issued by the Governor lifting a state of emergency related to COVID-19.
SECTION    5.    For the period beginning March 19, 2020, and ending September 1, 2020, the earnings limitation imposed pursuant to Section 9-1-1790 and Section 9-11-90 of the South Carolina Code does not apply to retired members of the South Carolina Retirement System or the Police Officers Retirement System who return to covered employment to participate in the state's public health preparedness and response to the COVID-19 virus.
SECTION    6.    This act takes effect upon approval by the Governor and the appropriations contained herein must be distributed immediately upon approval.
This bill was signed by the Governor the same day we passed it.
---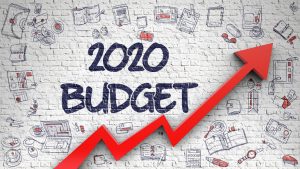 Relief – Reserves – Roads – Raises
For the second consecutive year, the State of South Carolina experienced higher than expected growth, lower than expected unemployment, a record-breaking robustness in our economy, and unprecedented fiscal success.
Since 2000, the population in S.C. has increased from 4.1 million to 5.1 million…while during this same period of time:
– The number of state employees decreased by 17%.
– Per capita government expenditures decreased from $1,836 to $1,742.
– Reserve funds (savings) increased from $145 million to over $406 million.
– Annual tax relief through tax cuts increased from $886 million to $3.1 billion, for total relief of more than $45 billion.
In crafting this year's budget, we are building on these accomplishments, guided by four pillars of conservative principles:
⁃ Protecting every taxpayer and every taxpayer dollar.
⁃ A commitment to being resourceful and efficient.
⁃ Investing solely in providing core functions of government.
⁃ Providing value for every taxpayer dollar we spend
This year's budget maintains our focus on sound fiscal policies and ensures that South Carolina's coveted AAA credit rating is maintained. In fact, our debt level is the lowest in outstanding debt than it's been in 20 years…0.26%…demonstrably lower than the constitutionally set limit of 5%.
For the first time in history this year's budget includes 325 line items that the Governor proposed in his budget. This reflects the commitment by the House of Representatives to ensure that Governor McMaster's recommendations are reflected in our budget process. This includes expanding 4-K education, providing permanent tax reform and relief, and investing in our state's teachers. We have focused our priorities on the 4 R's: Relief, Reserves, Roads, and Raises.
Relief: The House of Representatives is committed to being conservative with taxpayer money and long-term, permanent tax relief to ensure our state remains competitive with border states.
⁃ $128 million will be refunded directly to taxpayers in an income tax credit ($100 per tax return.
– $120 million is devoted to Governor McMaster's recommendation to lower the income tax rate from 7% to 6.8% and provide permanent income tax relief.
– This year's budget includes a record-setting $900 million of NEW tax relief!
– Over $3 billion has been returned to taxpayers this year in the form of individual income tax cuts, small business tax cuts, corporate income tax cuts, food tax elimination, and property tax relief. This represents a return of approximately 1/3 of general fund revenues to South Carolina citizens.
Reserves: We have been fortunate to have a strong economy over the past few years and we need to make sure that if another recession occurs, we have enough in our reserves to make up for losses.
– $122 million has been added to our General Reserves and $14 million to our Capital Reserves.
– $50 million is saved in a special reserve account to be used for future natural disasters.
– These additions bring the total reserve fund to almost $800 million.
Roads: Infrastructure plays a crucial role in our economy which is why we are prepared to expedite road projects in areas that need it most.
– $77 million is budgeted for immediate, accelerated, and expanded road repairs on shovel ready projects for farm to market roads in every county. What would have taken two years to complete will be completed in one year.
– $23 million will be sent directly to counties ($500,000 per county) to be used for repairs and maintenance of state-maintained roads.
Raises: We are investing in teachers and continuing our commitment to law enforcement, first responders, and our state employees.
– $3,000 per teacher for an across-the-board pay raise to our teachers. This will bring the average teacher pay above the Southeastern average and will not require any local matching funds from school districts.
– $40 million is budgeted to provide merit-based pay raises for state employees.
– $16 million is devoted to pay raises for our Highway Patrol, SLED and other law enforcement.
Education: Education has always been top priority for the House of Representatives. This year's budget builds on our investment in making schools better for every student. We have invested over $467 million into K-12 education this year, bringing the total investment to $1.5 billion in the last 5 years.
– $165 million is used to ensure college tuition rates are frozen so that college is more affordable for in-state students.
– $80 million is used for new instructional materials.
– $57 million is budgeted to expand 4k and provide every lower-income, four-year-old child the opportunity to attend full-day kindergarten at the public, private, parochial, or religious institution of their parents' choosing.
– $22 million is used to increase State Aid to Classroom to $4,042 per pupil.
– $10 million is invested to increase the number of School Resource Officers in school districts statewide.
– $17 million is budgeted to support Governor McMaster's S.C. WINS program which for the second year in a row will provide full-tuition scholarships for students at technical schools who seek degrees in industries with critical workforce needs.
– $8 million in additional funds for needs-based lottery scholarships to in-state colleges and universities.
Other Priorities:
– $100 million is sent to the Department of Health and Human Services.
– $138 million is provided for the Department of Corrections to fund safety upgrades, new infrastructure and update key controls systems. – $12 million is sent to Local Governments that will increase their state funding.
– $10 million is budgeted to provide state matching funds for federal FEMA flood relief (from Hurricane Dorian.)
– $47 million is spent to match a $94 million federal investment for two new Veterans Affairs Nursing Homes in the state.
Additionally, the House of Representatives is a committed partner with Governor McMaster in our efforts to increase transparency and bring additional accountability throughout the budgeting process. To ensure this, the final House-submitted budget will include a listing of each sponsored request before members vote on the budget.
Other Legislative News:
We sent the following bills to the Senate:
H.4710

 amends the Youth Access to Tobacco Prevention Act of 2006, adding vaping to the definition of smoking and requiring vaping to be covered under existing Tobacco-Free campus policies.
H. 4963 would allow wholesalers of wine to provide samples in small amounts, not to exceed three liters a year. The ability to provide product samples is allowed in most other forms of businesses so it seems fair to allow a minimal amount of wine samples.
H. 4663 would allow registered pharmacists to administer flu vaccines without a prescription. The bill currently awaits a hearing in the Senate Medical Affairs Committee.
H. 4724 would create a Veteran Study Committee to study the issue of homelessness among military veterans. The bill currently awaits a hearing in the Senate Family and Veterans' Services Committee.
H. 4776 would not allow anyone who has worked for a public utility company to be appointed to the state's Public Service Commission, which regulates utility companies and approves rate requests, until at least three years after they have left those jobs. The bill currently awaits a hearing in the Senate Judiciary Committee.

Business License Reform Passes (H. 4431): I was proud to vote with every single one of my fellow members to unanimously pass the Business License Reform bill. This bill streamlines the application process for businessmen and women by setting up a single application and set renewal date, along with a uniform website where payments can be made. The legislation ensures that South Carolina is the best place to run a business.  This bill was supported by the SC Chamber of Commerce and many other industry trade groups.
Read more here.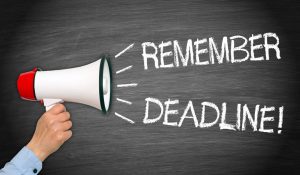 Don't forget!
You have until October 1st to get your REAL ID from the SCDMV. I urge you not to wait until the last minute, the DMV is expecting the lines to be longer the closer the deadline gets. After the deadline you will need a REAL ID to fly commercially or enter a federal building. Learn the requirements on the DMV website.